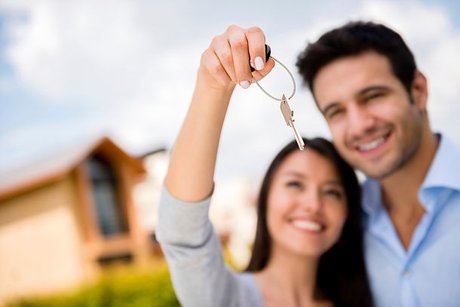 Homeownership is the cornerstone of the American dream and an integral part of a long-term wealth building strategy. Owning a home, especially in a market like Southern California, provides substantial advantages to renting that include tax savings, steady appreciation, and gradual principal reduction. But for many, the idea of being a landlord and building passive income is equally alluring to owning a home. So what is the best purchase to make first? Why not do both!
By purchasing a duplex, triplex or quadruplex, you get the benefit of owning a home and purchasing your first investment property simultaneously. There are some serious advantages to this strategy that every first-time homebuyer should consider. One of the most important is the conforming, FHA and VA loan limits. In LA County, here are the current limits:
SFR:$636K

Duplex:$814k

Triplex:$984k

Quadraplex:$1.2M
If you qualify for an FHA loan, you can purchase a home with a 3.5% down payment. For an SFR, $23k is needed for a down payment if you purchase a $658k home and borrow the maximum loan amount. If you buy a duplex, your down payment is $29.5k for a $842k property that also maxes the loan amount. By saving an additional $6,500, you can qualify for a larger, more expensive property. And if you happen to be a Veteran, thank you for your service! You qualify for a VA loan that allows you to purchase a home with 0% down so no additional savings are needed!
Since you will be living in the duplex, it qualifies as an owner-occupied home with lower mortgage rates than a typical non-owner occupied investment property loan. While the mortgage rate will be lower, the payment will be higher since you are taking a larger loan.
A huge advantage of this strategy is that you'll be able to use the rental income from the additional unit to help qualify for the loan. This is a substantial reduction in the net monthly cost versus owning a traditional single family home. Here are some very rough numbers (assuming an FHA loan) to illustrate the point:
$658,000 SFR
Down Payment: $23,030

Mortgage (4%): $3,635.64 ($3,084.49 payment and $551 mortgage insurance)

Taxes and Insurance: $795.09

Total Monthly: $4,430.75
$842,000 Duplex
Down Payment: $29,470

Mortgage (4%): $4,652.30 ($3,947.03 payment and $705.27 mortgage insurance)

Taxes and Insurance: $989,34

Rent on 2bd/1bth Unit: $2,000

Total Monthly: $3,641.64.
This rough analysis does not include any vacancy or additional maintenance expenses, but will hopefully demonstrate the power of having rental income to reduce your net homeownership costs. To get an idea of what an $842k duplex looks like in the LA area, click here.
There are some other advantages to owning a multi-family home instead of a single-family home. The first is the tax advantages of owning rental property versus a primary residence. You can pick up additional deductions that can include depreciation, maintenance and upkeep expenses and business deductions that you would not be able to deduct otherwise. Please consult a tax professional to get a greater understanding of the tax advantages.
You'll also get to intimately learn about the demands of being a landlord since you are so close to your tenants. If nothing else, maintaining your rental property and being responsive to maintenance requests should be less taxing on your time.
There certainly are some disadvantages to purchasing a duplex as well. Perhaps the area that you can afford isn't the greatest place to raise a family. Maybe the public schools are challenged. And there certainly can be some uncomfortable moments if your tenants end up not paying rent on time or having domestic issues. Duplex living may feel more like living in an apartment or condo instead of a traditional home. Tenants aren't for everyone, and this will give you a chance to learn about property management far more than any course will ever teach you.
Keep in mind this isn't your forever home, just your starter home. Plan on finding a place you will be comfortable living in for the next 4-6 years. Maybe find a place that needs a little work that you can add value to while you live there. Target areas that are up and coming or next to the area that you ideally want to live. For example, you may not be able to afford Redondo Beach now but could afford to buy a duplex in Lawndale or Hawthorne then migrate to Redondo in a few years.
When it's time to upgrade, you'll (hopefully) be making more income and will have the ability to save additional funds with the lower net cost of owning the duplex and the additional tax advantages. Perhaps you will start a family while living in your duplex but be ready to move to a better school district once your children get closer to kindergarten. At that time, you will have the ability to sell your duplex and use the equity earned to purchase a much nicer home than you could afford now. Especially if being a landlord is not your cup of tea.
Or even better, you could keep your duplex and convert the unit you were living into another rental unit. This could truly put you on a path to long-term wealth building and become a cornerstone of your real estate portfolio!
David Coe is a CA Realtor and diverse real estate investor in the South Bay of Southern California. He can be reached at david@COErealtor.com.